ATA Engineering Processes Ltd are the exclusive agent for Monogram Aerospace Fasteners and Boelube products in the UK.

Aerospace Tooling
An extensive range of portable pneumatic tools and accessories for airframe manufacture and repair.
• Tooling for Riveting Operations
• Fastener Installation Tooling
• Countersinking & Spotfacing
• Drill Bushings & Drill Jigs
• Tab Shears, Power Drills & Weld Shavers
Boelube
A technically advanced family of lubricants developed by Boeing Aircraft Company with the environment in mind to provide superior performance when machining or forming the increasingly complex range of materials now being used in Aerospace, Nuclear, Automotive, and a wide range of other manufacturing industries.
The unique formulation of Boelube, significantly reduces friction and heat especially under extreme pressure conditions, which extends tool life and improves quality.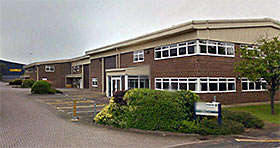 ATA Engineering Processes Ltd
Unit B, ATA House, Boundary Way,
Hemel Hempstead, Herts, HP2 7SS
Telephone: +44 (0)1442 264411
Fax: +44 (0)1442 231383
Email: sales@ataeng.com
Opening Hours:
Monday - Thursday: 8.30am - 5.30pm
Friday: 8.30am - 1.15pm