ATA Engineering distribute their range of ATACAM CNC Routers and Laser Cutting Machines.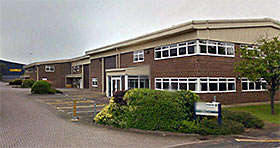 ATA Engineering Processes Ltd
Unit B, ATA House, Boundary Way,
Hemel Hempstead, Herts, HP2 7SS
Telephone: +44 (0)1442 264411
Fax: +44 (0)1442 231383
Email: sales@ataeng.com
Opening Hours:
Monday - Thursday: 8.30am - 5.30pm
Friday: 8.30am - 1.15pm
ATACAM Laser Cutters
The ATACAM range of Laser Cutters includes models for both metalic and non-metalic materials. They are equiped with co2 laser tubes, which can be used for cutting metal sheet such as carbon steel, stainless steel and non-metalic materials such as acrylic, MDF, plywood, etc.
Applicable materials: acrylic, stainless steel, carbon steel, MDF.
ATACAM CNC Routers
This range of affordable CNC Routers from ATA Engineering offers the same high quality build that you come to expect from a company that has been supplying CNC's for over 20years along with the support and technical back up.