ATA Engineering distribute their range of ATACAM CNC Routers and Laser Cutting Machines. They are UK agents for isel Germany AG Desktop and Frame Routers.
---
ATACAM Laser Cutters
The NEW ATACAM range of Laser Cutters includes models for both metalic and non-metalic materials. They are equiped with co2 laser tubes, which can be used for cutting metal sheet such as carbon steel, stainless steel and non-metalic materials such as acrylic, MDF, plywood, etc.
Applicable materials: acrylic, stainless steel, carbon steel, MDF.
ATACAM CNC Routers
This new range of affordable CNC Routers from ATA Engineering offers the same high quality build that you come to expect from a company that has been supplying CNC's for over 20years along with the support and technical back up.
isel Germany AG Desktop & Frame Routers
Precision and speed for the most efficient manufacture of your products.
Bespoke CNC systems
Maximum manufacturing depth
Free samples
Easy to use

Can be upgraded later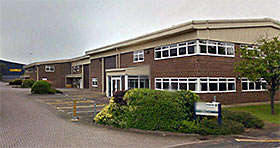 ATA Engineering Processes Ltd
Unit B, ATA House, Boundary Way,
Hemel Hempstead, Herts, HP2 7SS
Telephone: +44 (0)1442 264411
Fax: +44 (0)1442 231383
Email: sales@ataeng.com
Opening Hours:
Monday - Thursday: 8.30am - 5.30pm
Friday: 8.30am - 1.15pm