ATA Engineering Processes Ltd are UK agents for LMT Onsrud Cutters and Crown Norge Cutters.

ATA Engineering Processes Ltd has been a leading supplier of high quality CNC Routing and Milling cutters for over 30 years. Our range cutters covers a diverse range of material used in the Aerospace, Automotive, Furniture and Retail industries.
Our Sales team offer technical support to provide the effective routing solutions and maximise your productivity. Whatever your requirements we are sure to be able to offer you a solution, either from our Extensive Stock or manufactured specifically to suit your requirement. We can even run test cutting on our own CNC to identify the correct Tool, Feed and Speeds. Does your current cutter supplier offer that ability?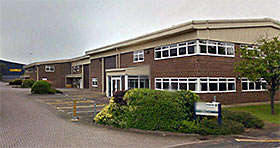 ATA Engineering Processes Ltd
Unit B, ATA House, Boundary Way,
Hemel Hempstead, Herts, HP2 7SS
Telephone: +44 (0)1442 264411
Fax: +44 (0)1442 231383
Email: sales@ataeng.com
Opening Hours:
Monday - Thursday: 8.30am - 5.30pm
Friday: 8.30am - 1.15pm