ATA Engineering Limited was established in 1963 primarily to service and supply the aerospace industry. Based in Hemel Hempstead, Hertfordshire, we have established ourselves as leading suppliers of aerospace tooling.
Terry Stafford has been Managing Director since 1963, having first served his apprenticeship at Rolls Royce in Derby.
We have built a reputation on commitment and innovation which has helped us expand over the years into other challenging areas such as CNC routers and router cutters.
With over 50 years' experience we pride ourselves on providing technical support to our customers and supplying a range of innovative, problem solving products.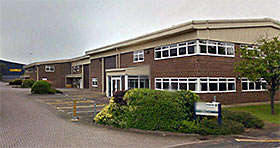 ATA Engineering Processes Ltd
Unit B, ATA House, Boundary Way,
Hemel Hempstead, Herts, HP2 7SS
Telephone: +44 (0)1442 264411
Fax: +44 (0)1442 231383
Email: sales@ataeng.com
Opening Hours:
Monday - Thursday: 8.30am - 5.30pm
Friday: 8.30am - 1.15pm