ATA Engineering Processes Ltd are the exclusive agent for Castle Pocket Routers in the UK.
Castle, Inc. is an American Machinery Manufacturer who has championed the cause of the American entrepreneurial woodworker since the 1980's. Castle has developed products and an organisation intended to support woodworking shops in their efforts to be productive and thrive.
"We realized how valuable a pocket boring machine was to our shop, even a shop that does very little face-frame cabinetry. We didn't realize how often we would use pocket screws until we had the ability to make them with the touch of a foot pedal." says Jared Patchin of J. Alexander Fine Woodworking in Boise, ID.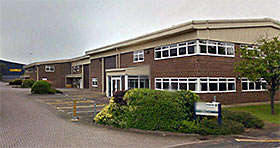 ATA Engineering Processes Ltd
Unit B, ATA House, Boundary Way,
Hemel Hempstead, Herts, HP2 7SS
Telephone: +44 (0)1442 264411
Fax: +44 (0)1442 231383
Email: sales@ataeng.com
Opening Hours:
Monday - Thursday: 8.30am - 5.30pm
Friday: 8.30am - 1.15pm